To learn more about our latest episode, and check out previous episodes, visit our Podcast Archive. If you have an idea for a podcast, please contact us at yalegradcast (at) gmail.com — we would love to hear from you!
Please also consider donating to our 2017 pledge drive! Yale Gradcast works hard to bring you new content each month, but we are currently unfunded. Help us keep the project going! 
The GSA Podcast Producers
Katie Brown, Podcast Co-Director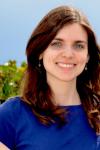 Katherine (Katie) Brown is a fifth-year Ph.D. candidate in the Department of Spanish & Portuguese.  She received her B.A. in Hispanic Studies with a minor in French & Francophone Studies from the College of William & Mary in 2013.  Her dissertation project, "Building a Novel Topos: Architecture, Literature, and Modernity in Cervantes", explores the transformation of architectural topoi in Miguel de Cervantes' late works as a means of articulating new concepts of self, place, and literary form in early modern Spain.
Bara Badwan, Podcast Co-Director
Bara is a 3rd year PhD student in Engineering and Applied Science, doing his research in a Computational Neuroscience Lab.
About
The GSA Podcast is a project of the Graduate Student Assembly Public Relations Committee at Yale University. Its purpose is to provide information to our constituency (graduate students in the Yale Graduate School of Arts and Sciences) about issues and resources related to student life, education, and professional development. We attempt to share information in such a way that multiple viewpoints on any issue we explore can be given their fullest articulation, subject to time and resource constraints.
Want to connect with the GSA Podcast team? Send us an email at yalegradcast (at) gmail.com.
Terms of Use
This podcast is the work of the Graduate Student Assembly's Public Relations Committee at Yale University. All views expressed here are those of the students who produced this podcast or the individuals interviewed; they are not the official positions, statements of advice, opinion or information of Yale University nor are they screened, reviewed, or endorsed by Yale University.
All of the content in this archive is copyrighted and offered "as is," without any representations or warranties of any kind, either express or implied. Our podcast can be downloaded free of charge for use in official and affiliated Yale University publications and websites. You may post the opening few seconds of any audio or video of ours on another website, "as is"without modifications, and include a link to our site. You must also note that the Graduate Student Assembly Public Relations Committee at Yale University is the source. We reserve the right to require you to take down material of ours you've posted. If you wish to copy, post or otherwise use any material from this site, you must request our prior written permission for each such use and, if permission is granted, include the original trademark and/or copyright notice accompanying the material. No content on this site may be used or advertised for any commercial purposes.
You may not create links to our podcasts or site from any website with content that is fraudulent, threatening, harassing, libelous, defamatory, discriminatory, obscene, or similarly objectionable or harmful, or in a manner that would constitute or encourage a criminal offense, violate the rights of any party (directly or indirectly), or otherwise give rise to liability, violate any law or falsely imply our or Yale University's sponsorship, endorsement or approval of your or another party's site or activities. Additionally, we, in our sole discretion, have the right to require you to remove links to our podcasts and other content.
The podcast archive site is managed by the Graduate Student Assembly Public Relations Committee at Yale University. While we do not allow comments on our site, we would like to hear your thoughts on the podcast, and any ideas you might have for future episodes. If you would like to contact us about the podcast, please direct any comments or questions to yalegradcast (at) gmail.com