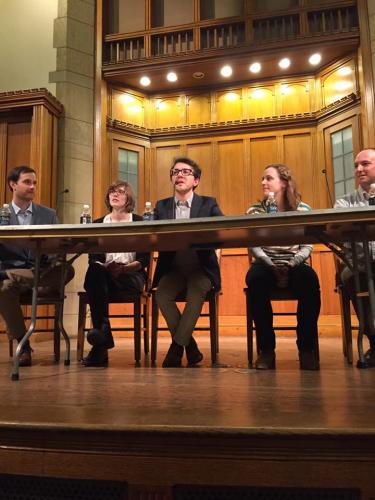 In response to requests for more information, the GSA hosted a Panel on Graduate Student Unionization on Wednesday, February 22nd, with representatives from the Graduate Student Assembly and Local 33 participating. You can listen to the recording of this Town Hall above. 
The panel was not meant to serve as a platform for a pro- or anti-union voice, but was instead intended as a means of informing graduate students. 
 
The information for tomorrow's election is posted below. To see the Notice of Election, view a sample ballot, and learn about your rights, click here: Notice of Election. All eligible students are encouraged to vote! 
Teaching Fellows in Geology and Geophysics, Mathematics, or Physics
Date:                     Thursday, February 23rd, 2017
Time:                     9:00AM - 1:00PM and 4:00PM - 6:00PM
Location:              Founders Hall, 135 Prospect Street
Teaching Fellows in East Asian Languages and Literatures, English, History, History of Art, Political Science, or Sociology
Date:                    Thursday, February 23rd, 2017
Time:                     9:00AM - 1:00PM and 4:00PM - 6:00PM
Location:              Dwight Hall, 67 High Street